BANDUNG, BEREDUKASI.COM — BADAN Pengurus Cabang (BPC) HIPMI (Himpunan Pengusaha Muda Indonesia) Kota Bandung menggelar Kuliah Umum & Ruang Gagasan di Universitas Sangga Buana (USB) YPKP Bandung, Kamis (15/12/2022).
Kegiatan ini merupakan salahsatu implementasi kerjasama yang sudah terjalin selama ini antara perguruan tinggi USB YPKP dan HIPMI Kota Bandung. Gelaran ini juga sekaligus sebagai bagian dari rangkaian menuju Musyawarah Cabang ke-X BPC HIPMI Kota Bandung.
Dengan mengusung tema 'Pertumbuhan Ekonomi Nasional Dalam Menghadapi Resesi : Arah dan Kebijakan Ekonomi dan Tantangan Tahun 2023', menjadi pembahasan yang sangat relevan di dalam ruang akademisi, serta memberikan pengetahuan dan pemahaman kepada mahasiswa terkait dengan isu Ekonomi Global dan Nasional.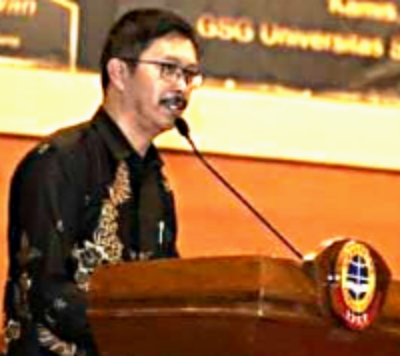 Dalam sambutannya, Rektor USB YPKP Bandung, Dr. Didin Saepudin, SE., M.Si menyampaikan rasa terimakasihnya kepada pengurus HIPMI Kota Bandung karena dinilai sudah bersedia memberikan kuliah Umum bagi mahasiswa USB YPKP, serta dipilih menjadi tempat atau ruang gagasan bagi calon pengurus HIPMI BPC Kota Bandung.
Selaras dengan tema pembahasan yang diangkat pada kuliah umum kali ini, Rektor Didin Saepudin melihat adanya potensi di tahun 2023 sektor perekonomian dihadapkan pada ketidakpastian yang tinggi. Lonjakan inflasi yang tinggi, pengetatan likuiditas dan suku bunga yang tinggi, stagflasi, gejolak geopolitik, climate change, serta krisis yang terjadi pada sektor energi, pangan, dan finansial.
'Akibat dari kondisi ini juga telah menempatkan perekonomian global berada dalam pusaran badai yang sempurna, the perfect storm, sehingga mengakibatkan munculnya ancaman resesi global pada tahun 2023 nanti,'ujar Rektor Didin Saepudin.
Sinyal pelemahan ekonomi global ini, kata Rektor Didin, juga tercermin dari kembali melambatnya Purchasing Managers' Index (PMI) global yang berada di level kontraksi 48,8 pada bulan November 2022, setelah pada bulan sebelumnya tercatat pada 49,9.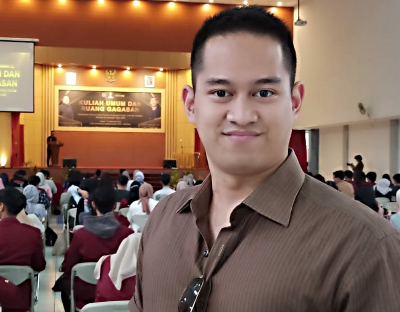 'Banyak negara yang secara teknis telah memasuki level kontraksi sejak bulan Juli 2022 lalu,' katanya.
Meskipun pada tahun 2023 ancaman badai resesi ekonomi global belum mereda. Menurutnya, ekonomi Indonesia terus menunjukkan ketahanan dan prospek yang baik.
Data statistik dari Bank Indonesia per November 2022 menunjukkan bahwa pertumbuhan ekonomi pada Tahun 2023 tetap kuat pada kisaran 4,5 – 5,3 %, dan akan terus meningkat menjadi 4,7 – 5,5% pada Tahun 2024 didukung oleh konsumsi swasta, investasi dan tetap positifnya kinerja ekspor di tengah pertumbuhan ekonomi global yang melambat.
Dalam menjaga ketahanan perekonomian Indonesia yang selama ini telah dicapai, lanjut Rektor Didin, sinergi dan inovasi tentunya menjadi penting untuk menghadapi gejolak global.
'Optimisme terhadap pemulihan ekonomi perlu terus diperkuat, salah satu nya melalui forum kuliah umum seperti ini yang dapat memberikan wawasan dan pemahaman para peserta terkait Isu Ekonomi Global dan Nasional,' ungkapnya.
Guna mencetak pengusaha muda yang handal dan memiliki wawasan kebangsaan, Didin Saepudin menambahkan, melalui kegiatan Ruang Gagasan untuk memperkenalkan Calon Ketua Umum BPC HIPMI Kota Bandung, 'Saya berharap siapapun yang terpilih nantinya dapat menjadi sosok pemimpin yang dapat melahirkan Pengusaha Profesional dan memiliki wawasan kebangsaan yang dapat berperan menghadapi kondisi ekonomi global yang belum menentu,'.
'Insya Allah, kegiatan ini akan menjadi salah satu simpul pembentuk generasi pemimpin-pemimpin di masa yang akan datang. Selamat mengikuti kegiatan kuliah umum, semoga Allah meridhai semua rencana dan niat baik kita,' pungkasnya.
Sementara itu, Ketua OC (Organizing Committee) Muscab ke-10 BPC HIPMI Kota Bandung, Aldyva Ferdianza mengatakan kegiatan Kuliah umum dan Ruang Gagasan merupakan inisiasi HIPMI Kota Bandung sebagai salahsatu tahapan menuju pelaksanaan Muscab HIPMI Kota Bandung pada akhir Desember 2022. Kuliah Umum dan Ruang Gagasan juga untuk memperkenalkan Calon Ketua Umum BPC HIPMI Kota Bandung kepada seluruh Keluarga Besar HIPMI Kota Bandung dan juga publik.
Kegiatan ini sebagai salahsatu implementasi kerjasama antara HIPMI Kota Bandung dan USB YPKP Bandung. Melalui kerjasama ini, sebagai asosiasi pengusaha muda di Kota Bandung bisa melahirkan para pengusaha muda dari Universitas Sangga Buana YPKP Bandung.
Menurut Aldyva, USB YPKP Bandung memiliki ilmu dan fakultas yang luar biasa dalam bidang ekonomi, kewirausahaan dan bisnis. Melalui kegiatan kuliah umum ini, para mahasiswa juga akan berkesempatan mendapatkan ilmu ekonomi dari dua kader terbaik yang dimiliki HIPMI Kota Bandung saat ini.
Dua kader terbaik HIPMI Kota Bandung yang memberikan kuliah umum, yakni Ikrardhi Putera Jumawan dan Ibrahim Imaduddin Islam. Kedua sosok tersebut merupakan Calon Ketua Umum BPC HIPMI Kota Bandung.
Untuk kegiatan Ruang Gagasan, lanjut Aldyva, kedua sosok calon ketua umum tersebut akan mengeluarkan gagasan-gagasan masing-masing dan akan menjawab pertanyaan dari panelis, termasuk Rektor USB YPKP Bandung sebagai salahsatu panelisnya.
Ditambahkan Aldyva, menuju puncak Muscab ke-10 HIPMI Kota Bandung akan melaksanakan sembilan agenda sebagai tahapan pemilihan ketua umum.
'Totalnya ada sembilan agenda, yang pertama agenda sosialisasi, yang kedua agenda pengambilan formulir pendaftaran bakal calon ketua umum, ketiga agenda registrasi peserta muscab, keempat agenda penyerahan atau pengembalian formulir pendaftaran bakal calon,' paparnya.
'Agenda yang kelima ada verifikasi berkas, yang keenam ada penetapan calon ketua umum, agenda ketujuh kita kemarin baru melaksanakan di tanggal 13 Desember pengambilan nomor urut,' imbuhnya.
Lanjut Aldyva, "Agenda yang kedelapan itu adalah agenda hari ini yang bisa dibilang roadshow to Muscab, melalui kuliah umum dan ruang gagasan. Yang terakhir, agenda yang kesembilan itu adalah puncaknya pelaksanaan dari Muscab ke 10 HIPMI Kota Bandung ini,' pungkasnya. (Reporter : Elly & Suryadi).